Plastic Free July
Unfortunately a common topic of conversation with the participants of our environmental courses is the overuse of plastics in our everyday lives. Plastic is an extremely versatile product. It has a vast range of consumer and industrial uses and it can be difficult to visualise a world where we are not reliant on it. The focus should be on more sustainable alternatives and try to rethink our habits at work and at home.
We decided to participate in Plastic Free July. If you haven't heard of it before it all began in Western Australia. Rebecca Prince -Ruiz is the founder of the Plastic Free Foundation. From humble beginnings in local government it is now one of the most influential environmental campaigns in the world. The ethos of the campaign is one that really appealed to us because of its gentle approach of encouragement as opposed to shaming people about behaviours that may not be environmentally ideal.. Their core values are
Honesty and integrity
Inclusivity of people, ideas, visions and approaches
A focus on providing solutions
Authenticity and collaboration
The belief that small changes add up to a big difference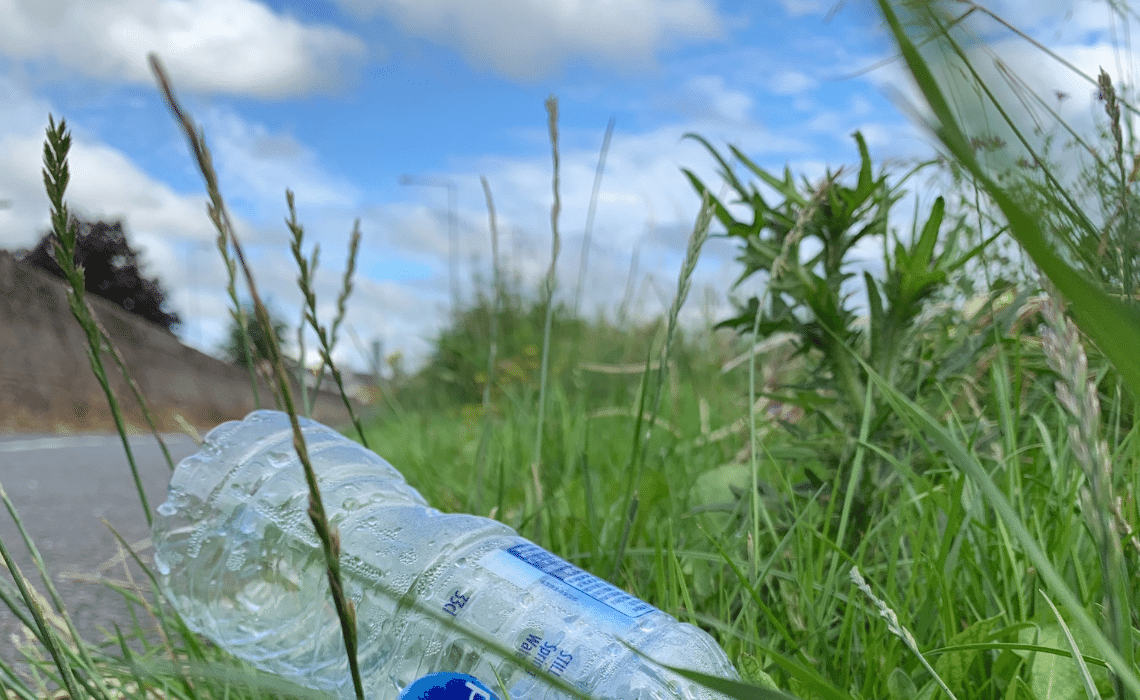 Environmental Courses Small Changes Big Difference
That last value resonates with the team here and the participants of our environmental courses because we are firm believers that big change starts at a local level. Delivering environmental courses in Water Biodiversity Training and Biodiversity Training allows us to see the appetite for change in communities all across Ireland. There is an awareness there that environmental health and human health are inextricably linked. Large plastics such as bags and straws can choke marine life while microplastics cause internal damage in animals. In turn then we are vulnerable because we are consuming fish.
At our networking event after one of Water Biodiversity Environmental  Courses in Galway we heard first hand from Alec Reid first hand from the link between our local streams and rivers and the oceans surrounding us. He writes in his guest blog 'There is significant pressure placed on our coastal environment owing to the actions we take on land. Storm water overflows, agricultural runoff, urban waste water, land drainage, surface water overflows or sewage treatment all present a significant environmental challenge to marine life when they are discharged either directly or via freshwater inputs (river, stream, groundwater) into the marine environment.'
In a study called The long-term legacy of plastic mass production the takeaway message is that we can't keep polluting the oceans and hoping that technology will progress enough to clean up the mess. There has to be a concerted effort to stop the plastics reaching the oceans with river barriers and an overall reduction in the use of plastics in general. So how can you get started on your journey to reduce the use of plastic in your day to day life?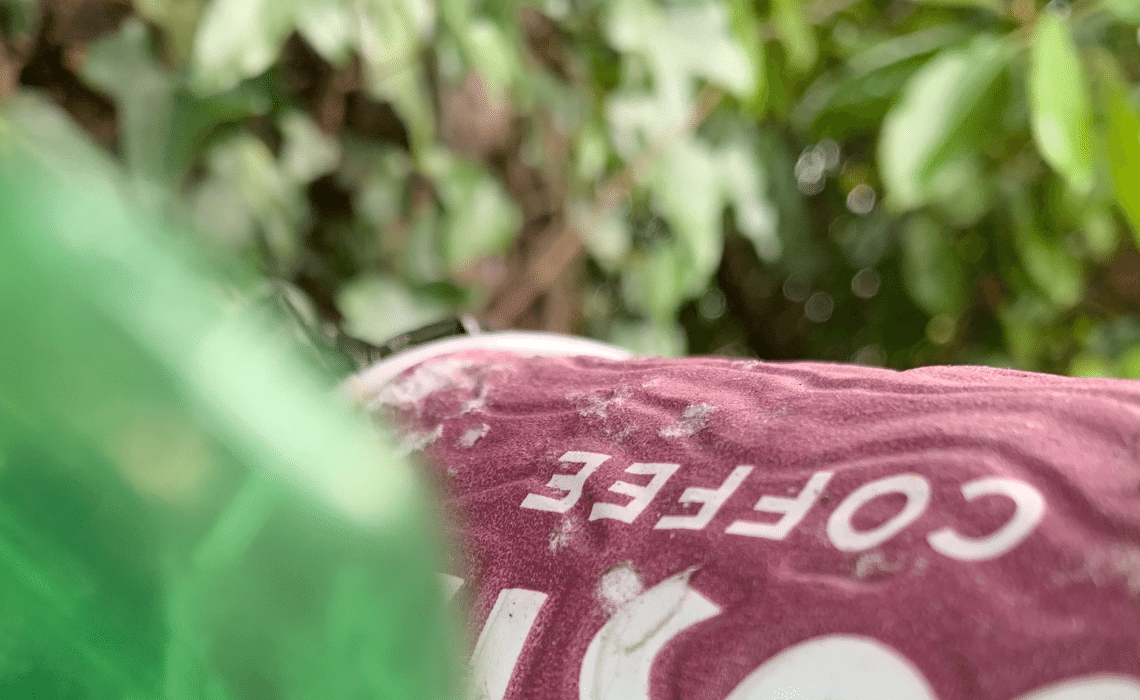 5 Ways to Make a Change
These are the 5 ways we are going to encourage the participants of our environmental courses to focus on for the month July to kickstart a life long habit of better choices.
Coffee Cups
Refuse to use disposable coffee cups: The quick solution here's to never leave home without a reusable cup. There are plenty of options on the market made from sustainable materials such as glass or stainless steel. We made a decision not to go out and buy a cup but just use something that we had at home already. The impact of this decision is that it's a very visible solution and may encourage others to follow your better choice.
Shopping for Fruits and Vegetables
Buy fruits and vegetables without packaging: Many supermarkets have their fresh produce stored in unnecessary packaging. There are stores that you can go to that don't and they may not be as convenient or a little bit more expensive but choose to shop there when you can. Something else we discussed was to make your feelings known to your local supermarket and that might encourage them to look at alternatives. The impact of this will be a reduction in the amount of plastic packaging reaching our oceans.
Plastic Bottles
Refuse to buy Water in plastic bottles: Similar to the coffee cups this is a relatively simple habit to introduce. Consider a water bottle made of more sustainable materials and refill it from the tap or use a filtered system if there is a problem with the water in your area. In an extra step it may be worth talking to local representatives about the increasing water fountains in public spaces to allow people access to drink or refill their reusable bottles. The impact is a reduction in the pollution and quantity of bottles that end up in landfill.
Straws
Buy sustainable straws: The tide is definitely turning when it comes to the use of plastic straws. Most restaurants and shops have switched to a paper alternative but we are encouraged to stop single use products in general. It's much better for the environment if we have well made items that will last years and years. We have decided to bring our own straws and if by chance we forget then we will ask for no straw. The impact of this will reduce waste and also straws are detrimental to sea life if they get that far so there will also be a positive impact on animal welfare.
Party Decorations
Choose long lasting alternatives: Who doesn't love a good party and the decor can set the mood and really elevate a social gathering. This shouldn't come at the expense of our environment. You can make your own bunting out of old clothes and use paper alternatives and make a decision not to include balloons in your plans. Invest in generic items rather than ones for a specific event and that way they can be reused and even shared amongst friends. The impact of this will be increased awareness of the alternative choices that we can make and it will encourage others to follow in your footsteps.
The future of the planet looks quite bleak if we continue to use plastic at the same rate we are currently. Industry experts predict an increase in production and that by 2050 there will be more plastic in the earth's oceans than fish. You may think you can't do much to combat this problem but change starts with one person. On every one of our environmental courses we will encourage the participants to take part and at Veri Connect we plan to do what we can for the month of July. Then keep going one good habit at a time.
————————————————————————————————————————————————————————————————————————————-
At Veri Connect the software is only the beginning…….We enable effective programme delivery and compliance in a sustainable way through digitisation. Sustainability is core to our work. By removing paperwork from compliance and training delivery, we are passionate about making the communities and businesses we serve more environmentally responsible . We supply training management software for businesses in the public and private sector who need to capture data about their existing programmes. We also have an in house development team who build industry specific custom training solutions for large organisations who need something more bespoke. Finally, we provide training programme management and deliver training for large training programmes. Our key areas are employability, mentorship and biodiversity.