Seed Saving: The Art and Science of Harvesting Hope
Category : Yosef Dvores
I was driving through the rugged mountains of Connemara with my best friend visiting from Canada seed saving was the furthest thing from my mind. That was until I got an unexpected call from Dr. Amanda Greer. She asked me if I wanted to cancel my day off and try and go on a seed saving mission to gather a few rare plants that would be demolished in a construction site. Having delivered Seed Saving training to volunteers across the country, I couldn't have been happier to put my skills to good use.
Seed Saving – Not all heroes wear capes
Anne Murray, the Biodiversity Officer for Dún Laoghaire-Rathdown County Council needed someone to help collect, clean and store the seeds of Blue Fleabane (Erigeron acer) and Pale Flax (Linum bienne). These are rare plants for the area and it was very important to the biodiversity that seed saving happened in order to sow them in a nearby location. 
A few days later I drove down and met with Anne so that she could show me around the site before she left for another one of her countless important tasks. I was thrilled when we spotted Blue Fleabane! I gathered up all the seeds into a paper bag and continued on my search for Pale Flax. I spent the morning and afternoon looking for it but to no avail. I was ready to give up hope, thinking that since they flower earlier than Blue Fleabane, they might have already seeded and fallen over. Luckily I spotted some as I went to check one last area a little further away. There was tons of it there so I spent a good couple of hours collecting as much as daylight would allow.
I was also happy to notice that there were also many areas flagged around orchids which Anne told me was for the translocation of the soil to the new site. This allows the precious soil and the seedbank within to be conserved.
Then came the task of drying the seeds properly in order to clean them after. I laid all the seeds out on big sheets of cardboard and after a couple days they were ready to clean. It had been a while since I had done seed saving on a bit of a bigger scale and I remembered what an intimate and fulfilling endeavour it is. Sorting and cleaning the chaff from the seeds took a bit of time but it was a rewarding experience.
Once I had the seeds cleaned, I sent them off to Anne Murray so that she would store them until the time comes to sow them in their new home.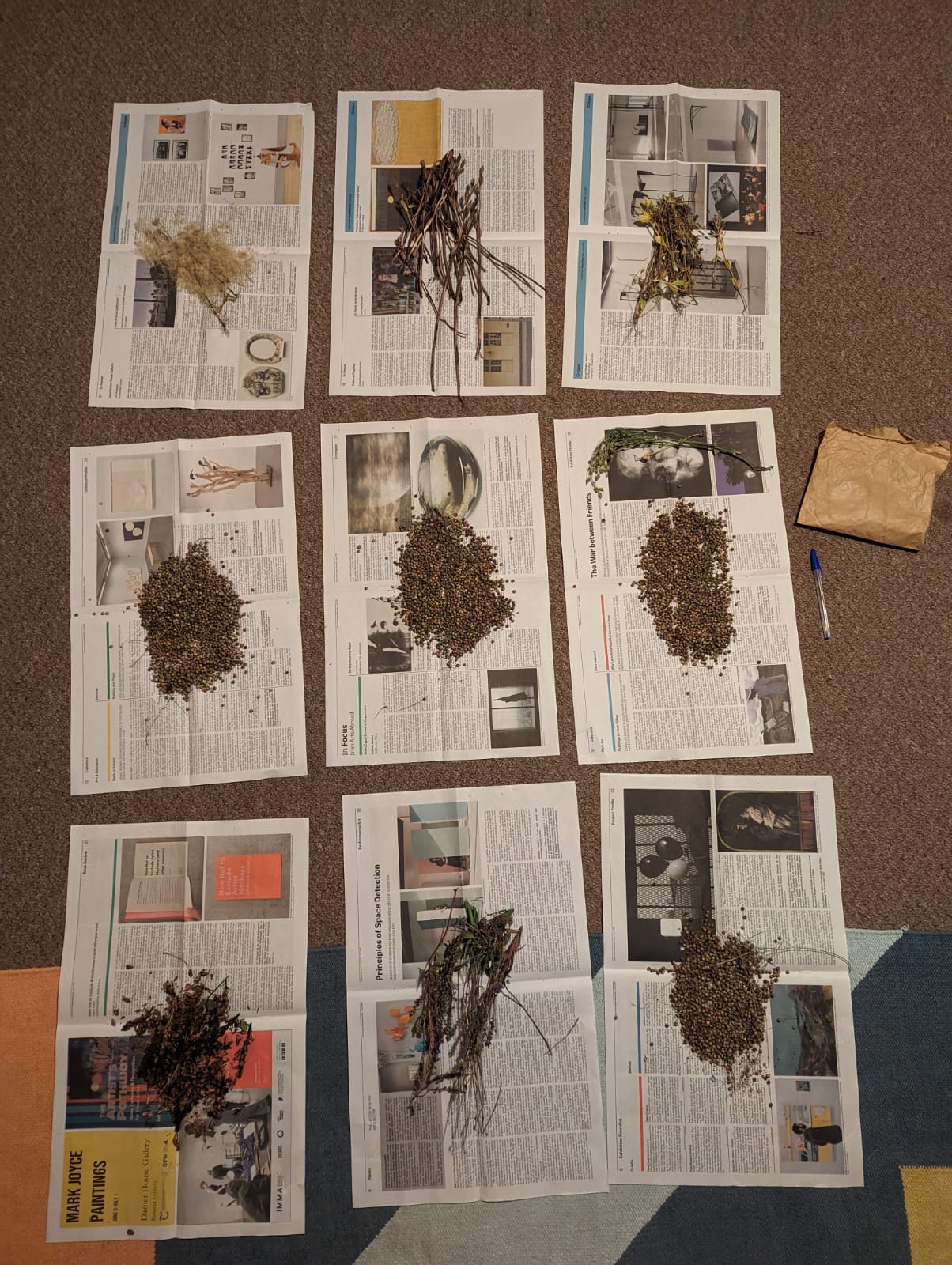 Anne Murray and Dún Laoghaire-Rathdown County Council have done amazing work for biodiversity in the area. From saving its precious Local Soil, Local Seed project, to Invasive Species, Hedgerows, Red Squirrel projects and more!
As part of the Local Soil, Local Seed project, I delivered Seed Saving courses. These have been one of the most fun courses I've delivered and one of the most successful in terms of engagement.
Seed saving is something anybody can enjoy!
It is believed that seed saving was first done roughly 30,000 years ago. This practice is the reason why we have the fruits, vegetables and ornamental plants you see all around you. However, we have now come to a point in our history where we need to utilise the power of seed saving for the conservation of our diminishing native species.
Seed saving is an age-old tradition of resilience that is a great way to get engaged with nature and the community. It is a rather simple concept that is exactly what it says on tin: saving seeds in order to grow them in the future. This fun and empowering exercise is hugely important for protecting biodiversity because when you save local seeds, you are saving your local biodiversity.
I would highly recommend everybody to give seed saving a try. Take life into your own hands and allow both nature and people to reap the rewards of what you sow.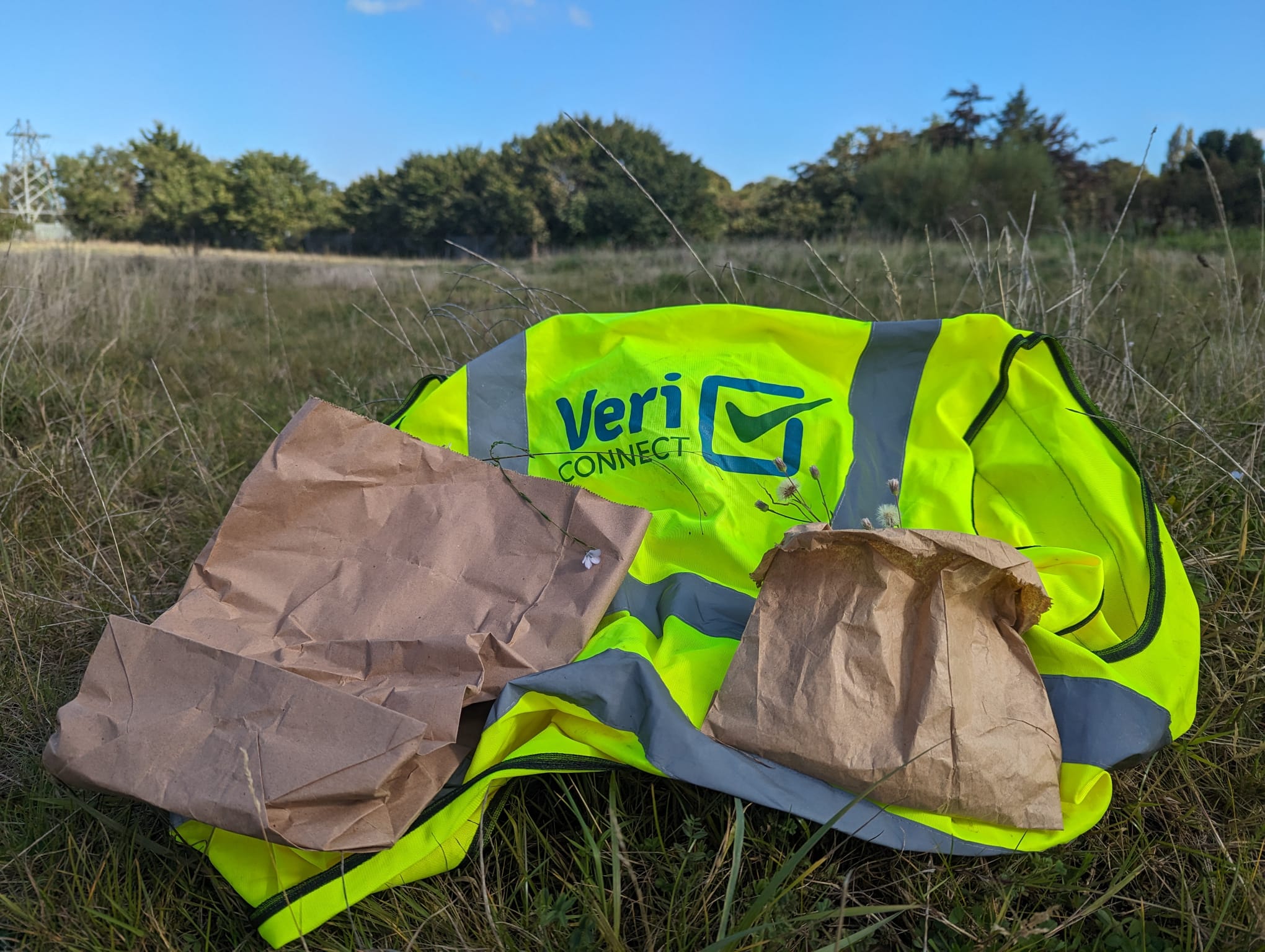 Other blog posts that you might enjoy include The Inspiring History of TidyTowns and Biodiversity and What Biodiversity Funding is Available for your Projects?