Biodiversity Protection: Louth Local Development Company
Category : Ellen Brophy
Celebrating Nature: Biodiversity Protection with Louth Local Development
Veri Connect is immensely proud to have facilitated the training on behalf of Louth Local Development This initiative underscores the crucial task of safeguarding Natural Habitats in the Louth area. Special acknowledgment to Mary O'Neill and Derbhille Clarke for their invaluable guidance, which laid the foundation for a successful experience for all involved in the biodiversity protection journey.
From June to August 2023, the Louth Biodiversity Protection project entitled Protection of Natural Habitats, ushered participants into the intricate world of biodiversity. They not only relished the splendour of Louth's natural habitats, spanning from its peaceful coastal stretches to the verdant woodlands and nutrient-dense bogs, but also received tools and training vital for biodiversity protection. Their eagerness was evident on the field trips where they interacted with the diverse wildlife of Louth, under the expert guidance of ecologist Yosef Dvores.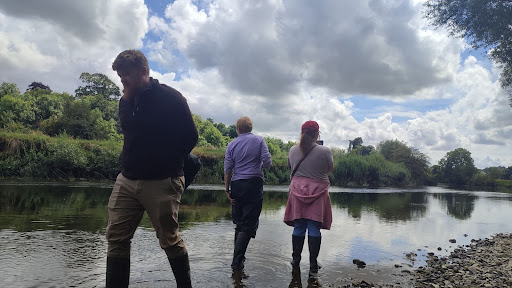 Tools and Techniques: Empowering Biodiversity Protection
But the learning didn't end in the field! Biodiversity protection was a continuous theme. Participants were acquainted with actionable strategies they could adopt in their daily lives to defend the habitats they had grown fond of. Excursions to locales showcasing biodiversity enhancements, coupled with dialogues with guest speakers, deepened their understanding. Moreover, they were introduced to online resources such as EPA maps, Ancient Woodlands maps, among others. Over 7 online sessions, the participants were offered a comprehensive perspective on Louth's habitats and their pivotal role in biodiversity protection.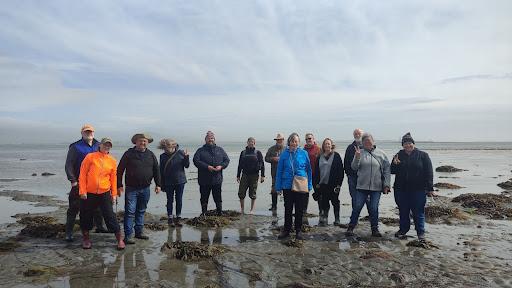 Reflecting on Biodiversity's Global Context and Participant Feedback
In our current global context, where the threat to biodiversity is ever-present, initiatives like these are more than nature conservation—they shape our future. As our natural habitats flourish, so do our communities. Observing participants adapt their learnings into their daily practices is truly uplifting. Echoing the sentiments of one participant, "Learning more about biodiversity protection has been transformative. I'm now more proactive in appreciating and preserving the environment surrounding me." We sincerely value the open feedback from all participants, which will significantly influence the future trajectories of our biodiversity protection programmes. The diverse backgrounds of participants enriched the learning environment, fostering peer education and establishing meaningful connections.
Gratitude to Louth Local Development and every individual contributor.
---