1st Green Skills Webinar – Unlock Plans for Progressive Programmes
Category : Uncategorized
During a planning session in late 2022 it was decided that we would host a webinar to kick start off 2023. A webinar is not a new idea but it was a first for us and brought with it challenges and rewards. In a round table discussion many ideas were shared about what topics we thought would be most beneficial to discuss and it was decided that Green Skills was going to be the focus.
Webinars are an excellent way to establish yourself as an authority in your industry. By presenting valuable information and insights to your audience, you can demonstrate your knowledge and expertise, helping to build trust and credibility with your target market.
Green Skills Focus
That being said, the intention was to ensure that this webinar was not about Veri Connect. We wanted to gather noted voices in the Green Skills space from other organisations both public and private to provide a well rounded experience for those who chose to attend. The concept being to foster a collaborative learning environment where both attendees and speakers could exchange knowledge and insights with each other.
The challenges around the Green Skills webinar came in the form of logistics and tech! There was a wishlist of speakers that we wanted to invite to share their knowledge but scheduling for people in such busy positions is always difficult. You also have to take into account the factors your invited speakers might consider before agreeing to speak at a webinar.
The speakers would have to think about whether the topic aligned with their personal and professional goals and whether the audience we were targeting was one that they would benefit from speaking to. Would they have the time needed to prepare to speak? Once all the benefits and costs were weighed up we were thrilled that as it worked out, everyone we hoped to have as speakers were able to commit their time. 
Here comes the technical bit.
The technological aspect of running a green skills webinar is another skill to learn. We chose to use Zoom and the webinar functionality is excellent but still requires some practice to master. There was a whole new language involved, phrases like spotlight speaker and mute attendees became new parts of the office vocabulary. It was clear this would require practice.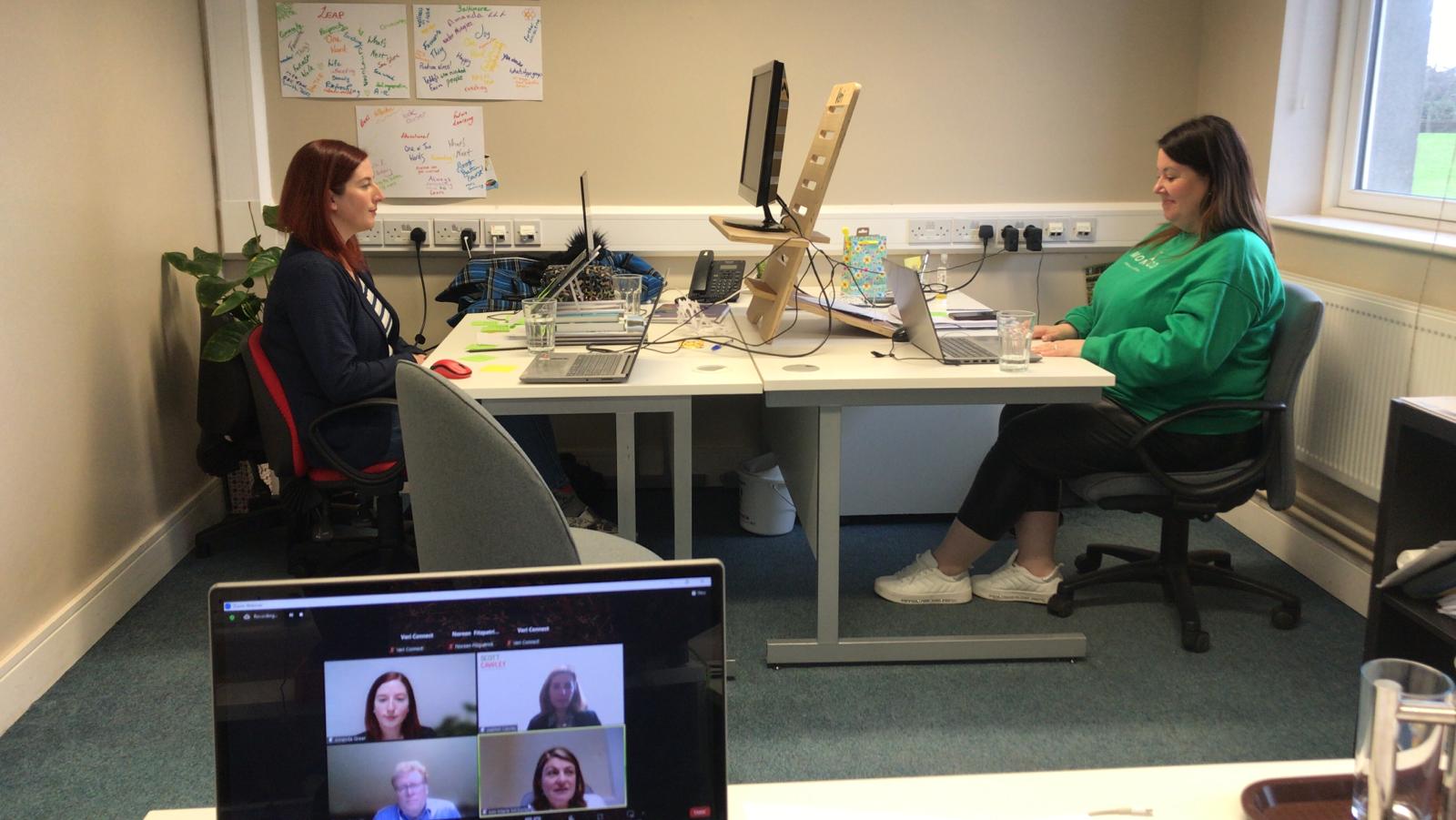 If you are going to undertake an event like this and have people take time out to attend and speak at the green skills webinar, you want to make it as professional as possible and we gave it our all. We had multiple practice sessions where we perfected the running order and the sharing of videos and presentations. Spotlighting speakers and feeding questions to the emcee and we were confident that everyone knew their role. If you want an adrenaline rush without leaving your desk we would strongly recommend that you host your own webinar.
The big day had arrived
The morning of the webinar came, the speakers were coming online and not one camera was working. There had been multiple run throughs and this had never happened. To say hearts were pounding was putting it mild. In a remarkable demonstration of calm under pressure Noleen Neil figured it out and the camera's came online!!!! With the expectation of one video not playing the webinar went off without any further hitches.
There were over 70 people registered to attend the green skills webinar and the engagement was steady and informed. Hosting a webinar has proved to be an incredibly effective way to reach people to inform people about green skills and green jobs. In our eyes it was a great success. It reiterated to us that Green Skills Training is on the forefront of people's minds. We received some great feedback and it also opened the doors for other topics that need to be discussed in this information sharing type format. We are actively looking for other webinar topics and speakers to share their insights so if you have any propositions we would be delighted to hear from you. 
Thank you again to our speakers who graciously gave their time:
You can view the green skills webinar below and make sure you let us know what you think.