"You never lose in business, either you win or you learn.
Melinda Emerson
Software Success
Mighty oaks from little acorns grow is apt when thinking of the progress Veri has made over the last 5 years. After seeing the pain that training providers had to endure to ensure quality and compliance, Ann Marie had a light bulb moment. The key was digital transformation and the concept of Veri was born. As a female founder, there have been numerous challenges and changes made but the end result is a world-class product that works.  Thanks to Ann Marie's agile thinking and her team's natural ability to pivot, the company is going from strength to strength.
The award-winning software is just the beginning…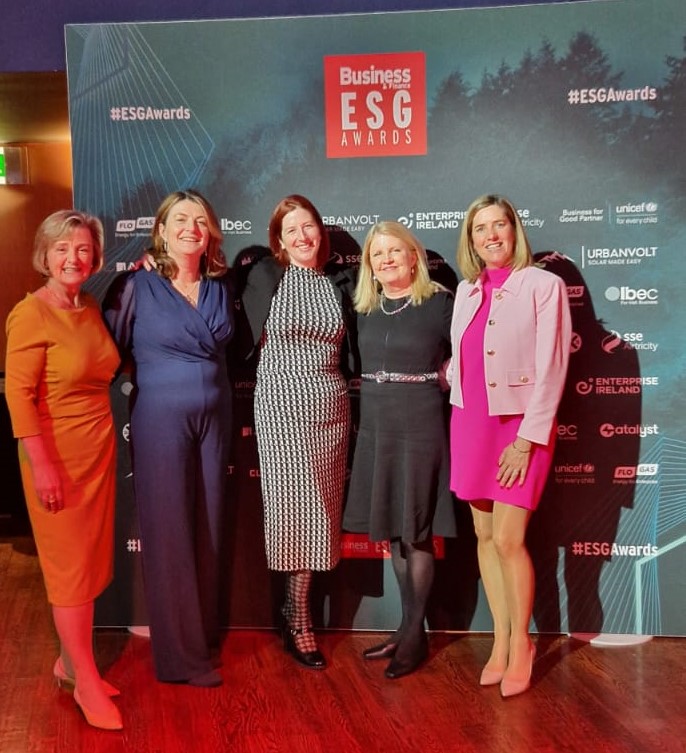 Business & Finance ESG Awards 2023
Sustainability is a pressing issue, and ESG is vital in supporting industry to measure and report on progress. We were thrilled to be nominated in the second Business and Finance Environmental, Social & Governance Awards.
We were nominated for the Biodiversity Initiative Award. Since 2021 we have trained over 3000 community members, volunteers, employees and students on various different biodiversity courses. Like the branches of a tree, the impact of this training will spread and make real changes in people's lives.
We didn't win but Dublin Bus were worthy recipients of the honour.
IITD National Training Awards 2019
In 2019 Veri won a prestigious National Award with the Irish Institute of Training & Development Awards. It was a David and Goliath Story leading to Veri and their partners Impact Training beating off competition from the likes of E-Shop World, Aldi and Ulster Bank.
The award was for the Best Consultancy Project. The collaboration meant our software allowed for seamless and efficient recording and tracking of all training data, meaning the trainer could spend more quality time on training.
Moving to a digital product was not requirement for the market sector Impact Training operates within, but their decision to do so shows the high regard they and the IITD judges hold for this innovative product.
The purpose of the IITD National Training Awards is to promote excellence, best practice and innovation in Training and Learning & Development and to highlight the importance of this area in today's business climate.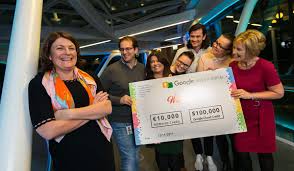 Google Adopt a Startup 2017
In 2017 Google had the difficult decision of picking the winner from a superb line up of companies. 30 start-ups competed for a place in the final, and in the end, eight were chosen to present a seven minute pitch focusing on the results they had achieved through taking part in the Adopt A Startup Programme.
We were crowed the winners and with that joined a stellar alumni of past winners including Food Cloud, Jobbio, Logograb; Arklu and Beats Medical, all of whom have gone on to achieve huge success. As a result of our win we received  €10,000 in AdWords credit and were eligible for the Google Cloud Platform for Startups which comes with $100,000 Google Cloud Credits.